UPDATE:  8/28/21
This session of Puppy Kindergarten will be held at the Celtic K9 Academy facility at N2501 Wenham Road, east of Fort Atkinson off Highway 106.   The class will be held on Wednesdays at 5:30 p.m., beginning September 1st.  Registrants will be advised of further details.   Please note there are no restroom facilities available.  Puppy K class is full — registration is now closed.

Thank you to Celtic K9 Academy for offering to let us use their facility!
UPDATE: 8/11/21
A fire at the building adjacent to the KCFA Kennel Club may affect classes scheduled to be held there in our training rooms.

Basic Skills and Everyday Manners, set to begin Tuesday, August 17, will go on as planned at the Humane Society of Jefferson County. 
We appreciate the kind messages of concern and support from our many friends, and we apologize for any inconvenience due to this unfortunate, unexpected turn of events.
To dispel any concerns — The Kennel Club of Fort Atkinson does not provide dog boarding services, and dogs are never left alone at our training site.  Dogs are only in the facility together with their owners/handlers, when on site for training or other events.

We're incredibly grateful to the firefighters from Fort Atkinson and from far and wide who responded to fight this fire!  The KCFA facility would've likely been a total loss if not for their massive efforts, made even more difficult by the extremely hot weather. 
_____________________________________________
Registration is now open for training classes set to begin soon.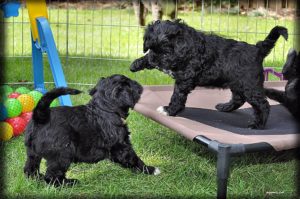 Classes will be filled first-come, first-served, and COVID-19 protocols will be followed for all classes.   Due to the recent increase in COVID cases, masks will be required for indoor classes, regardless of vaccination status.  Enrollees must also sign a COVID-19 Participation Agreement, to be submitted with registration forms and fees.
Puppy Kindergarten will begin Wednesday, August 18, at 5:30 p.m., at the KCFA Training Site.  Basic Skills & Everyday Manners will begin Tuesday, August 17, at 6:30 p.m., in the Community Room of the Humane Society of Jefferson County.  Continuing Basic will begin Saturday, September 11, at 9:00 a.m., at the KCFA Training Site.
Please visit the Course Descriptions page and the Dates and Registration Info page for more info and registration forms.