Get your puppy off to a great start with the training basics in a fun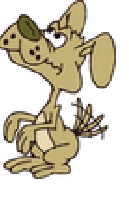 setting, including the opportunity to socialize with other puppies and people.
The next class of Puppy Kindergarten will begin Monday, July 22, at 6:30 p.m.  Preregistration is required.   Visit our Course Descriptions page and Dates and Registration info page for details and registration forms.
Read Why Should My Puppy Go to Kindergarten? for a better understanding of why early socialization and training is essential for you and your new friend.