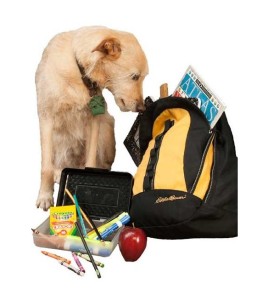 It's back-to-school time once again, so take a look at our offerings and see where you and your best friend fit best!  Puppy K will be offered on Monday evenings at 6:30 p.m., starting September 17.  Basic Skills and Everyday Manners will begin on Wednesday, September 12, at 6:30 p.m.  Continuing Basic will be Thursday evenings at 7:00, beginning September 20.  Intermediate Skills will begin Thursday, September 18, at 7:00 p.m., and Advanced Skills will be on Tuesday mornings, beginning September 11, at 10:00 a.m.
Additionally, a four-week junior handling class will be offered on Saturday mornings, beginning September 22.  (Time to be announced – tentatively set for 10:00 a.m.)  This class is for children ages 4 – 10, and is open to children of KCFA club members only.  Dogs must be under the reasonable control of the child and safe in a group setting, and a parent/guardian must be present for class.
Preregistration is required and class sizes are limited.  Instructor approval is required for some classes.   Click the following links for more information:  course descriptions and class dates and registration forms.