Registration is now open for Session 3 training classes.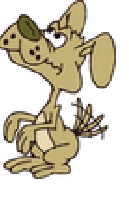 Puppy Kindergarten will meet on Wednesday evenings at 6:00, starting May 23.
Two groups of Basic Skills/Everyday Manners will be offered:  Mondays at 1:00 pm, beginning May 21; and Saturdays at 10:00 am, starting June 2 (New start date due to Memorial Day weekend).
Continuing Basic will be offered Monday mornings at 11:00, beginning May 21.
Intermediate Skills (Rally emphasis) will meet on Thursday evenings at 7:00, beginning May 24.  The Intermediate class will be held at an alternate location for this session only; registrants will be notified with the details.
An additional class for Intermediate/Advanced level dog-handler teams only will begin mid-June (details TBA), with classes on various days/times and at various locations to take advantage of a variety of local events.
Preregistration is required for all classes.
Follow these links for:  more information  and  registration forms