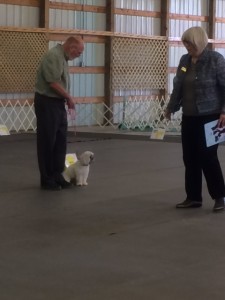 Advance entries for the Kennel Club of Fort Atkinson's 24th  Annual Spring Fun Match close April 25.  The Fun Match will be held Saturday, April 28, 2018, at the Western Waukesha County Dog Training Club in Ixonia.
 The Match will be conducted according to AKC rules and regulations, including the new AKC Obedience Regulations effective May 1, 2018.

Not only does the annual KCFA Spring Fun Match allow handlers a chance to "tune up" in the show ring before the big spring shows, but this year's match will also offer handlers a valuable opportunity to practice the new Obedience exercises outside of a formal trial setting.
Classes include Obedience, Rally, Conformation, Juniors  (including PeeWees, 2 – 4 years old), and a Rare Breed Show.
Check out the links below for more information: