KCFA has several summer training offerings for you and your canine pal.  Check them out and register early, as classes fill quickly!
PUPPY K
If there's a puppy in the picture, you'll want to register for the next six-week session of Puppy K, beginning  Monday, July 23, at 6:30 p.m.  For more information, click the Training tab above.
DOGS ABOUT TOWN
A special  "Dogs About Town" class begins June 16.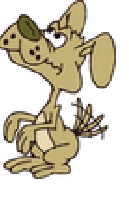 This Session 4 Intermediate Skills class is open to Intermediate/Advanced handler-dog teams who either wish to continue with higher level training or who are training for competition in either traditional obedience or rally.
Exercises will focus on refining competition skills, both on and off leash, as well as team obedience.  Emphasis will be placed on precision in handler body language and footwork, and on the dog's focus, attention, and reliable responses to commands.  Opportunities will be provided to practice specific competition exercises which may vary depending on the makeup of the class.
The locations, dates, and times will vary in order to provide the teams with varied environments, other than the KCFA training facilities, in which to work on their obedience skills.  Handlers should dress appropriately for weather and outdoor conditions.
Preregistration and instructor approval required.
CARTING
A special four-week workshop in Carting will begin Monday, July 16, at 7:00 p.m.  Harnesses, carts and wagons are provided for class use, with six sets of equipment available.    Since not all dogs will accept the harness or cart, any wait-listed applicants should attend the first class meeting in case other dogs are withdrawn from the workshop.  The fee for this workshop is $20.   Carting Workshop Flyer/Poster
Click the following link for more information about class dates and registration forms.