Warmer weather is coming, and KCFA will offer four classes outdoors beginning in June!  Register today, as class sizes are limited.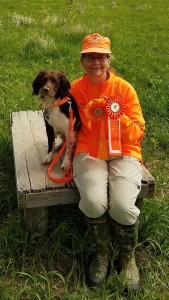 Puppy Kindergarten will be held on Saturday mornings at 9:00, beginning June 5.  [Puppy K is full as of 6/4/21.] Basic Skills and Everyday Manners will also be on Saturdays, at 11:00 a.m., also beginning June 5. [Basic Skills and Everyday Manners class is full as of 6/1/21.]
Both Puppy K and Basic Skills will be held in the large fenced outdoor exercise yard at the Humane Society of Jefferson County, W6127 Kiesling Road, just off Highway 89 between Fort Atkinson and Jefferson.
A special four-week Carting workshop will begin on Saturday, June 5, at 10:00 a.m., with classes held outdoors at the KCFA training site on Oak Street.
Dogs About Town will begin Saturday, June 12, at 1:00 p.m.  Locations for this class will vary so teams can refine their skills in a variety of situations and events.
Be certain to include your contact information, legibly written, on your registration forms so instructors can contact you in case of a weather-related cancellation.
See the Course Descriptions page for more information about the classes, and the Dates, Times and Registration Information page for required registration forms.